Generative AI Training
Government-funded training in LLM fine-tuning and scaling end-to-end AI systems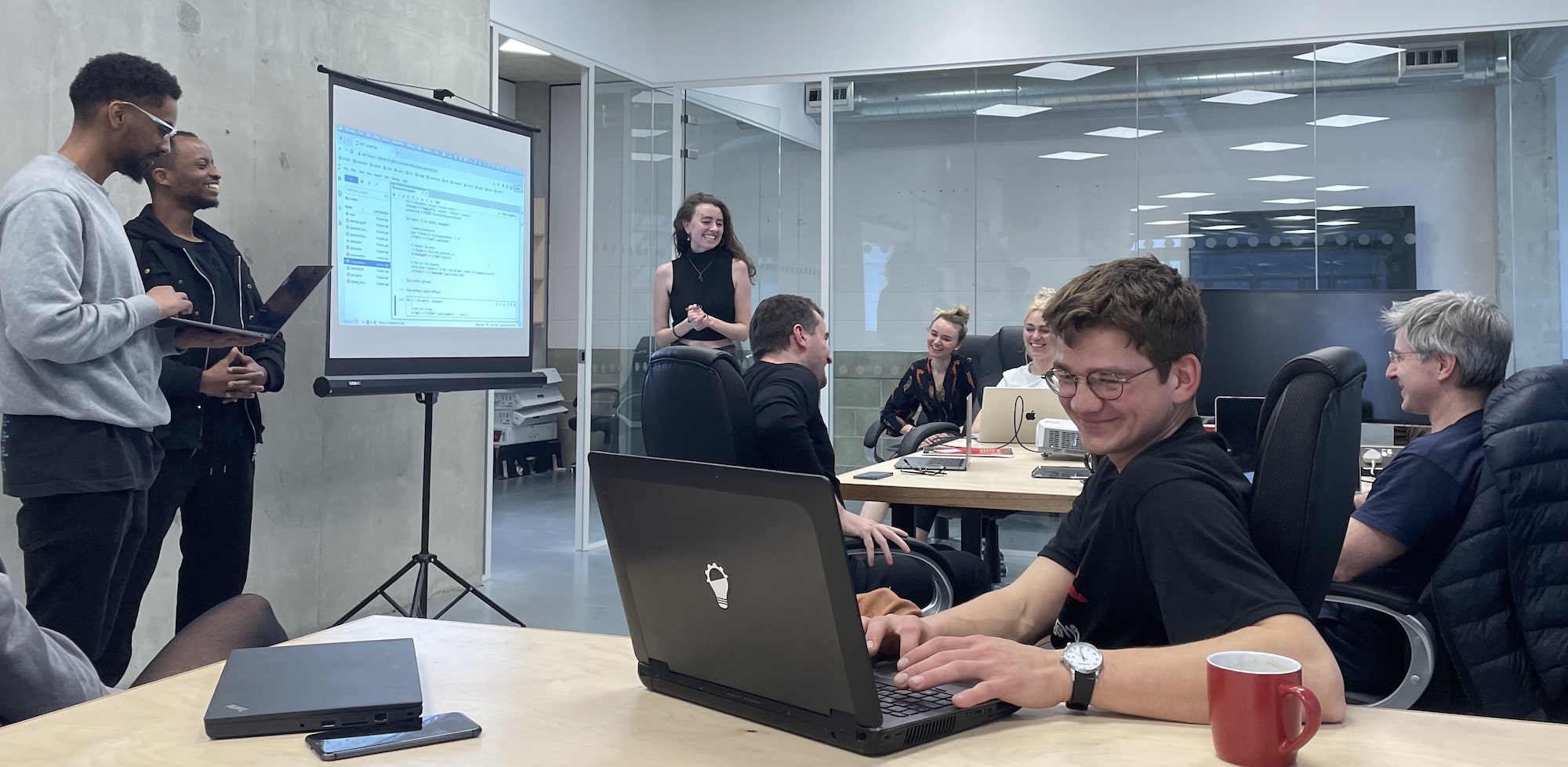 We take experienced software engineers and academics and train them to fine-tune large language models and scale end-to-end deep learning systems.
If you want to learn industry leading machine learning techniques, we can help. Take advantage of our government-funded training and apply today
Our programme is led by machine learning engineers from Meta and includes talks and workshops with engineers from Deepmind and Google.
The programme consists of a 8-week in-person intensive, followed by a year of once-weekly mentoring. This is a level 7 apprenticeship and we will aim to partner with a new or existing employer for your training.
When you join our programme, you join a community driven by curiosity and a love of learning. Our peer-led environment is focussed on helping you become the best engineer you can be.
Apply now or email ml@foundersandcoders.com.
Your questions answered
Where can I find the curriculum?

You can read our curriculum overview here.

What is the application process?

You can read more about our application process here.

As an employer, how do I engage with your programme?

You can send your staff on our training or hire our experienced students with no recruitment fees. Read more here.

Who runs the programme?

Our progamme is run by Besart Shyti and Izaak Sofer from MLX.

Why is the course free?

The government is keen for more skilled individuals to pursue AI, so they have made this training available through the apprenticeship levy.

What are the eligibility criteria?

You are eligible if you have lived in the UK or Europe continuously for the last three years or have refugee or asylum status.

There are a number of other ways you might be eligible for an apprenticeship. View the full eligibility criteria. If you have any questions about your eligibility, please email us at ml@foundersandcoders.com

What do we look for in a candidate?

We look for technical experience and an employer to partner with for your apprenticeship. You can read more here.

How do I communicate the programme to an employer?

In general, we advise that you work out how this programme will benefit your employer. We have written some guidance which you can read here.

What are the hours for the intensive?

Days run Monday-Friday from 9 am until 6 pm. You will be given 24/7 access to the campus.

When should I apply?

Applications are always open, with new programmes beginning multiple times per year. Typically, applications for a programme close about two weeks before the programme begins, or when the programme is full, depending on which occurs first.